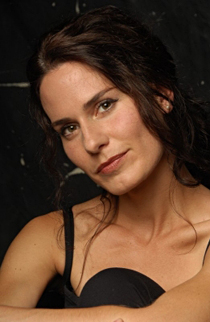 Anouschka Lara, soprano, studied at the Guildhall School of Music and Drama in London and went on to complete the Advanced Opera Course at the Royal Scottish Academy of Music and Drama in July 2002. Roles performed in part include Susanna, Zerlina, Morgana, Atalanta, Sophie, Euridice, Adina, Adèle and the entire roles of Calisto (Cavalli), Poussette (Massenet), Lauretta (Pergolesi), Pamina (Mozart )and La Blanche Aline (Honegger).
Winner of the RSAMD Lieder Prize and the Yee Cronies Opera Award, she was chosen by Graham Johnson for his "Young Songmakers Almanac" and by the Samling Foundation for masterclasses with Thomas Allen, Paul Farrington and Malcolm Martineau.
She has performed as a soloist at Cuenca Festival for Young Interpreters, International Musikfestival Davos, Porta Ferrada International Festival and Festival de la Cité de la Musique and she made her debut recital at the Wigmore Hall, London in 2003. In Switzerland she has worked with conductors such as L. Gendre, P. Huttenlocher, M. Bosch, J. Schultsz.
Anouschka is also a member of the medieval ensemble Mala Punica directed by Pedro Memelsdorff.