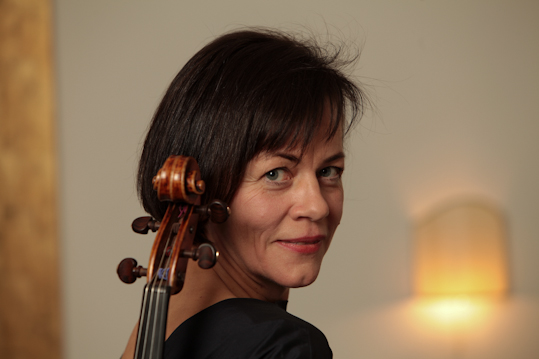 Ilse Wincor, viola. Born in Upper Austria, Ilse Wincor studied the viola in Vienna mainly with Hatto Beyerle from the Alban Berg Quartett. After her years in Vienna she completed her studies with Peter Schidloff (Amadeus Quartet) in London and with the world-famous violist William Primrose in the USA.
She then became the main assistant of her former teacher, Beyerle, at the Hochschule für Musik. Later she became a Professor there herself.
For a period of about 12 years Ilse Wincor was the principal viola player of the Vienna Chamber Orchestra as well as the Camerata Academica in Salzburg under the conductor Sandor Vegh. With Sandor Vegh she often played as a soloist in both orchestras. She gave recitals and played as a soloist with Orchestras in South Africa, Japan, Hong Kong, Taiwan and in South America, as well as in the United States.
Ilse Wincor is very experienced in modern music. She was a member in Klangforum Wien during the nineties, and played the premiere of the Viola Concerto by Fritz Cerha.
Her musical partners so far have been artists like András Schiff, Erich Höbarth, Wolfgang and Gerhard Schulz, Rainer Honeck, Christopher Hinterhuber, Franz Bartolomey and Joji Hattori, with whom she has many years of common musical acquaintance.